Sunday April 23, 4.30 pm
het Glazen Huis , Amstelpark / Zone2Source
Performance Lichtlijnen Light Lines 23 april om 16.30 uur
Liesje van den Berk creates a 45 minute performance with musician Felicity Provan and light designer Ellen Knops. The piece is based on Liesje's 3 week residency at the Glazen Huis in Amsterdam, and the ongoing work with her partners.
The trio explores the environment in time and space by means of image, drawing, sound, light and movement. The total environment of the park, including the constant hum of the city, bird songs, the wind, and the passers by  are translated in pencil lines, shifts of light and an improvised soundscape.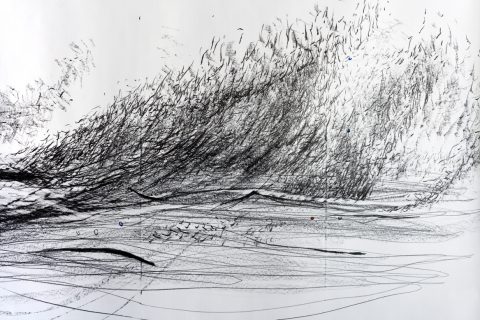 Save